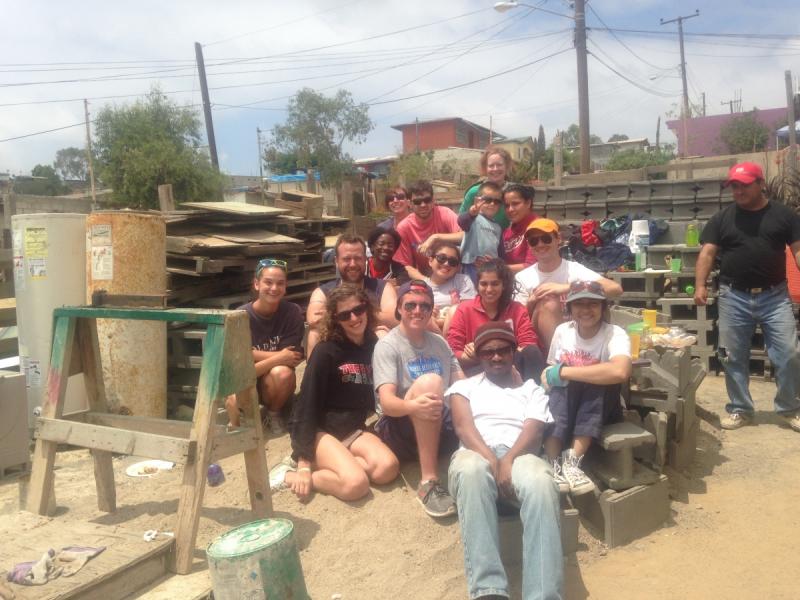 Department Launches First Study Abroad, Service Learning Course
The Economics Department launched its first study abroad /service-learning course last May. Economics of Immigration (Econ 3900.01-S) was developed by Darcy Hartman, senior lecturer in the department. In addition to being a study abroad program, the course also meets the General Education requirements for service learning, another first for the economics department. Economics of Immigration consists of three weeks of coursework and one week in the field, in Tijuana, Mexico.
 "For the first two weeks of the new course, students learned how to apply economic concepts to the issue of immigration," said Hartman. "They studied individual and household behavior, and the push factors leading to the decision to leave one's home country. They also looked at the macroeconomic impacts of immigration, focusing on the U.S. economy. The current debate on immigration reform offered the opportunity to look at the political economy, as well."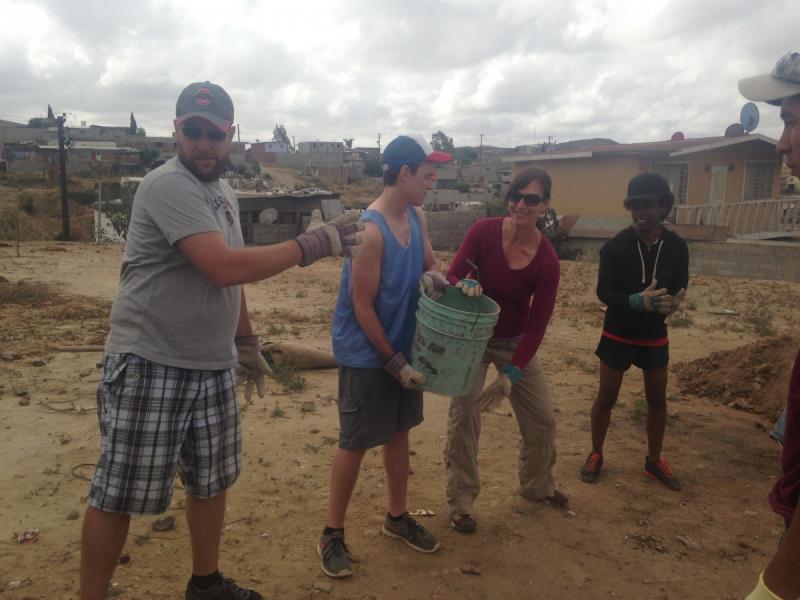 At the end of the second week, Hartman and students flew to San Diego. Academic Advisor Jocelyn Nevel accompanied the group as co-resident director for the program. In San Diego, the group took public transportation to the border, and crossed on foot.
Once in Tijuana, the class met up with employees of Esperanza International, a Tijuana-based organization that focuses on community-building efforts in the surrounding area and partner organization for the course. The project for the week was to work with a local family to build their new home.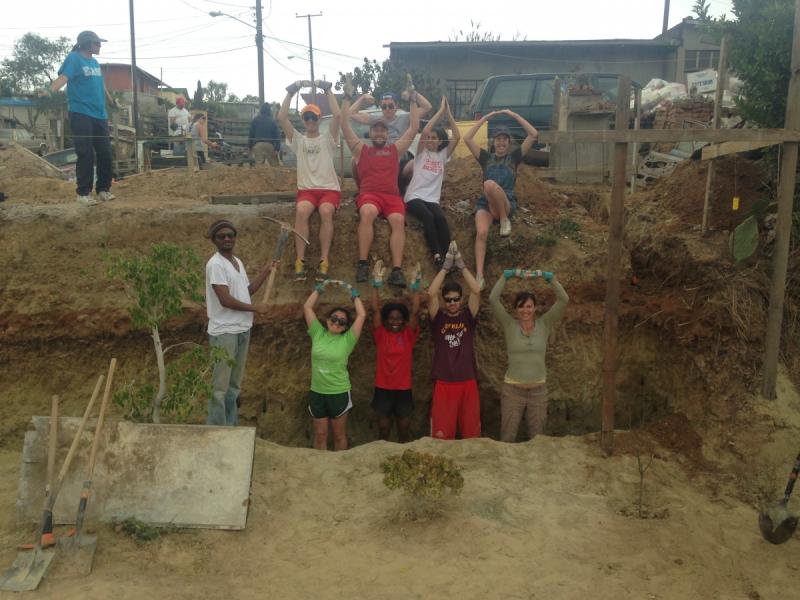 "The site for the home was a new project, so this meant a week of digging and moving materials to prepare for building the foundation," said Hartman. "The students were very excited to get the project started. All week long, the students, family and community members worked side by side digging out the foundation. The group was treated to lunchtime breaks with meals prepared by the family and community. Students and community members worked so well together, and really built a connection through the week."
The class had an opportunity to take various field trips during the evening. They visited a local men's shelter that provides assistance to those just deported from the U.S. One evening was spent dining and playing with a group of girls at a local orphanage – perhaps the most emotional visit for the group. A tour was taken at a maquiladora – a factory that produces goods for immediate export to the U.S. The students were able to meet with a community cooperative group that shares a pool of money to facilitate the home-building process for Esperanza clients.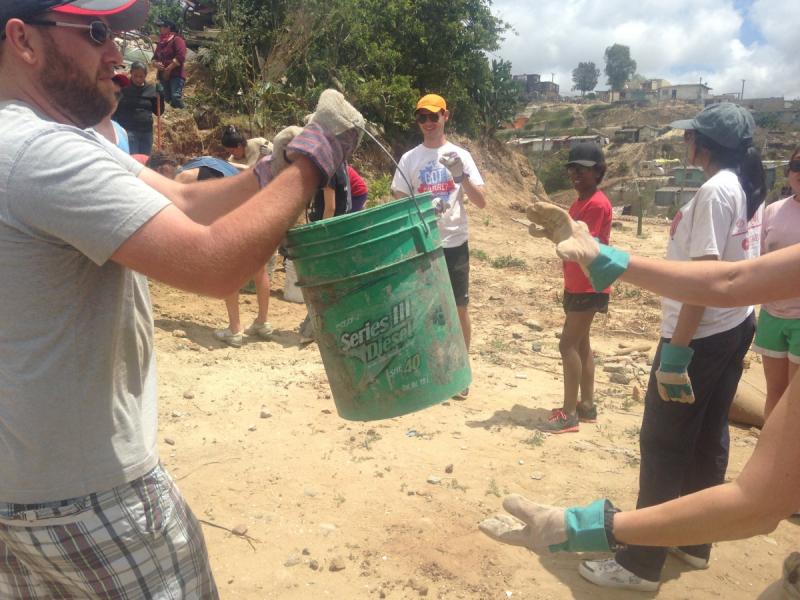 On the last afternoon of the week-long project, a celebration was held at the worksite.
The final week of the course was spent sharing research papers and reflecting on the service learning experience.
Hartman and her class are excited to promote the course to a new crop of students and hope to continue having such experiences in the future.
---