November 10, 2022
Health Economics/Pharma Career Panel - November 15th at 6-7:30PM
Image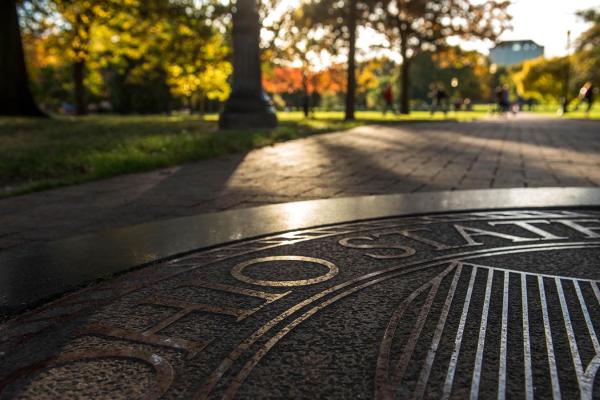 Description
Is a Dose of Economics the Best Medicine for our Health?
Understanding the value of medicines is critical to decision-making about drug development, pricing, formulary management, clinical practice, and equitable access to treatment. Beyond the basic drug approval process at the FDA, a wide range of further drug evaluation is done by health economists, pharmacists, outcomes researchers, data analysts, and others, to inform how, and at what cost, drugs are made available to patients. This panel will begin by exploring some of the career paths taken by those working in this multi-disciplinary field.It will then discuss a variety of questions of current interest related to drug evaluation and coverage.

This event will be held on Tuesday, November 15th at 6-7:30PM in person on campus in Page Hall 010 and simulcasted on Zoom. Pizza and pop provide for those attending in-person!
View the event recording here!
Faculty & Alumni Panel Members:
Dr. Kurt Lavetti, Professor of Economics, The Ohio State University
Kurt Lavetti is an Associate Professor in the Department of Economics at Ohio State University, Research Associate at the National Bureau of Economic Research (NBER), and Research Fellow at the Institute for the Study of Labor (IZA). His research in health and labor economics focuses on empirical, policy-relevant questions related to the design and value of health insurance plans, the estimation of compensating wage differentials, the determinants of job mobility and impacts of non-competition contracts, and physician labor markets and organizations.
Emily Nash Smyth, Director, Value, Evidence, and Outcomes, Oncology, Eli Lilly and Company
Emily Nash Smyth, PharmD is an Outcomes Research Scientist at Eli Lilly and Company. She joined Lilly in 2001 as a Visiting Scientist Fellow following completion of her Bachelor and Science degree in Pharmacy from The Ohio State University and Doctor of Pharmacy degree from the University of Cincinnati. She has spent most of her nearly 22-year career in oncology in scientific and leadership roles in both Medical Affairs as well as the Value, Evidence, and Outcomes organization. Her work in the nearly the last 15 years in outcomes research has spanned early and late phase drug development. In her current role, she is a strategic partner within development teams. She partners globally with cross-functional partners to develop real world evidence (RWE) that informs clinical development strategies and the understanding of how patients with cancer are treated in routine clinical practice. In addition to RWE, Emily leads the economic value strategy for the area she supports, including dossier and model development for new and existing medicines.
Tamar Oostrom, Professor of Economics, The Ohio State University
Tamar Oostrom is an Assistant Professor in the Department of Economics at The Ohio State University. Her research focuses on the role of public policy and innovation in health care markets. Recent projects have focused on the effect of financial incentives in pharmaceutical research and the selection of patients who comply with health recommendations. She earned her PhD in economics from the Massachusetts Institute of Technology in 2020 and a B.S. in both mathematics and biochemistry summa cum laude from Washington and Lee University in 2013.
Andreas Schick, Director of Economics, Office of Program & Strategic Analysis, Center for Drug Evaluation & Research, Food and Drug Administration
Andreas Schick serves as the director of economics for the Office of Program and Strategic Analysis in the Center for Drug Evaluation and Research (CDER) at the Food and Drug Administration (FDA). He serves as a leading authority on economic matters affecting FDA strategic initiatives and policy. Recently, he has used data science methods to solve long-standing economic questions, such as automating a visualized drug supply chain, predicting the demand for COVID drugs, and predicting drug shortage. Andreas holds a PhD in economics from the Ohio State University and a bachelor's degree in Mathematics and Economics from Binghamton University.
Dick Willke, Chief Science Officer, ISPOR
Dick Willke (BS 1976) became the first Chief Science Officer for ISPOR – the Professional Society for Health Economics and Outcomes Research (HEOR), with chapters in 110 countries - in 2016. Prior to joining ISPOR he was employed for 25 years in the pharmaceutical industry with Pfizer and its legacy companies, where he retired as a vice president in the HEOR. He received a Ph.D. in economics from Johns Hopkins University, was a member of the economics faculty at OSU, a senior economist at the American Medical Association, and is current chair of the OSU Economics Advisory Board.
---