Our Mission
The primary focus of Women in Economics is to empower women by increasing their representation at all levels in Economics, while fostering connections within the Ohio State community and beyond. We strive for the professional development of women in Economics through hosting speakers and encouraging active discussion for our members, as well as coordinating outreach events of service, education, and leadership.
Our 2021-2022 Meetings
Tuesdays from 6:00PM-7:00PM in Campbell Hall, Room 213
-Anyone is welcome to attend at any time; no prior communication is necessary
We plan to have homework help sessions, resume workshops, information sessions, and a zoom video call this October with the president and chief executive officer of the Cleveland Federal Reserve, Loretta J. Mester.
Previous meetings have included:
- Resume and cover letter workshop with career services coordinator.
- Economics alumni panel of successful women from different professions.
- Microsoft Excel workshop conducted by an Economics alumnus and professional working in the field of Data Analysis. Members learn functions such as VLOOKUP, HLOOKUP, and pivot tables.
- Social event of 'Speed Dating.' A structured opportunity for members to meet and connect with each other.
Membership is open to anyone who is interested in joining. Contact Alexis Mennona(.2) for more information or to be added to the mailing list.
Our GroupMe link: https://groupme.com/join_group/70464665/F0JP02TE
Meet Our Executive Board Members
President: Vaishnavi Kasabwala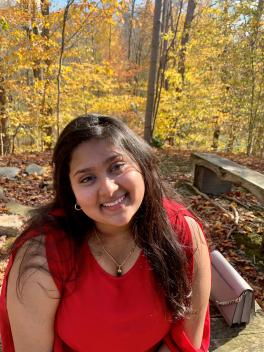 Hi! I'm a second-semester senior pursuing a Bachelors of Science in Economics from Cleveland. This is actually my first and last semester on campus! I am looking into going to graduate school through a Ph.D. program and am hoping to specialize in econometrics. I will finally realize my mom's dream of me being a doctor, granted it's not the doctor she planned or expected, but a doctor nonetheless!
Fun Fact: I wear colored contacts because my eyesight is so bad that it is very difficult for me to see clear ones.
Vice-President: Kylie Czikray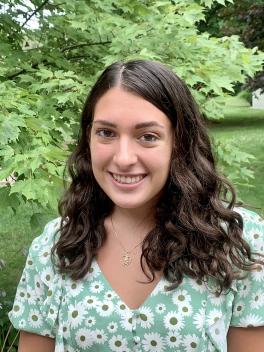 Hello, my name is Kylie Czikray. I'm a third year PPE and economics major with a minor in legal foundations of society. I'm still exploring my economics major and not sure what I want to do when I graduate. My hobbies include working out, reading, feeding my coffee addiction, hanging out with friends, and watching movies.
Treasurer: Alexis Mennona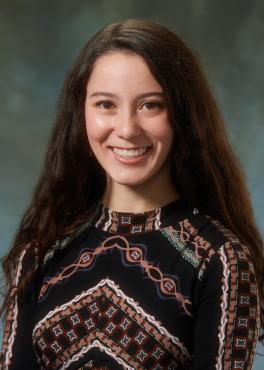 Hello everyone, I'm Alexis Mennona and I am a second-year Economics and Statistics double major. I am interested in careers in economic research and statistical analysis, but I am still exploring. I enjoy listening to 70s-80s music, riding my bike, doing yoga, and watching TV in my free time. :D
Non-Discrimination Policy
Article l - Name, Purpose, and Non-Discrimination Policy of the Organization.
I.c. Non-Discrimination Policy: Women in Economics does not discriminate on the basis of age, ancestry, color, disability, gender identity or expression, genetic information, HIV/AIDS status, military status, national origin, race, religion, sex, sexual orientation, protected veteran status, or any other bases under the law, in its activities, programs, admission, and employment. As a student organization at The Ohio State University, Women in Economics expects its members to conduct themselves in a manner that maintains an environment free from sexual misconduct.