The Department of Economics is pleased to introduce our current Advisory Board Members. Each member has provided a biography and a photo.
Chair, Richard (Dick) Willke, Chief Science Officer, ISPOR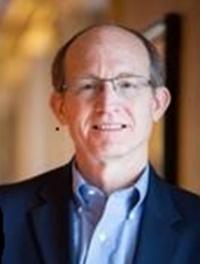 Dick became the first Chief Scientific Officer for the International Society for Pharmacoeconomics and Outcomes Research (ISPOR) in 2016. ISPOR is a scientific and educational with 20,000+ members in over 110 countries; Dick's responsibilities are to develop, lead, and support strategic initiatives related to research, scientific, and content priorities.  Prior to joining ISPOR he was employed for 25 years in the pharmaceutical industry with Pfizer and its legacy companies, where he retired as a vice president in the health economics and outcomes research group. He received a Ph.D. in economics from Johns Hopkins University, concentrating in econometrics and labor economics, and has been a member of the economics faculty at Ohio State University (OSU) and a senior economist at the American Medical Association. He has served as a co-editor for Value in Health, on AHRQ, NIH, and PCORI project review study sections, as chair of the PhRMA Health Outcomes Committee, and is a member of the OSU Economics Advisory Board. He has over 100 peer-reviewed journal articles and other professional publications.
Rosa Ailabouni, International Management Consultant; Managing Partner, RMA Strategies, LLC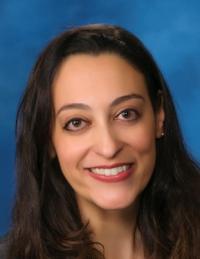 Ms. Ailabouni has over 18 years of experience advising and assisting commercial and government client in the United States, Middle East, Western Europe, and Africa. She has led projects to optimize business processes and transform organizations leading to more efficient and effective processes in energy, financial services, non-profit and public sectors. Her functional expertise focuses on strategic planning, business process improvement, organizational analysis and design, and change management. She has also led community development as well as social and housing initiatives focused on foster youth and low and very low-income individuals in the United States in the Midwest Region to include Ohio, Michigan, Indiana, Illinois, Wisconsin, and Minnesota.
As a student at Ohio State, Ms. Ailabouni started BuckeyeThon, a non-profit organization benefiting Nationwide Children's Hospital and Children's Miracle Network by bringing together the university and community in support of children with cancer and cancer research. She continues to attend and support BuckeyeThon, now the largest student-run philanthropic organization on campus, raising more than $1 million annually and with over 5,000 students participating every year. 
In addition to her bachelor's degrees earned at Ohio State (French, International Studies, Political Science; minor in Economics, 2001), with honors and with distinction, Ms. Ailabouni earned an MBA from Cornell University; a master's degree in International Affairs from Columbia University; a Diplome (master's equivalent) from the Institut D'Etudes Politiques in Paris (Sciences Po Paris), France and Graduate Certificates from George Washington University in Homeland Security, Emergency Preparedness, and Response and in Western European studies.
Scott Gledhill, Business Owner-Operator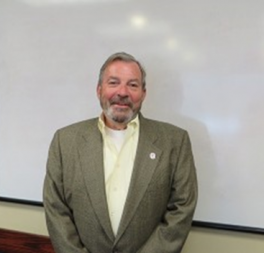 Scott Gledhill's first career was on Wall Street. For most of his 23 years he was a portfolio manager and chief investment officer of mutual funds, pension funds, endowments, and foundations. After selling his interest in his investment advisory firm, Scott matriculated at Harvard Divinity School and earned a Masters of Theological Studies. He founded a pastoral counseling firm focused on guiding clients to productive and satisfying employment. Scott's next adventure was to become a professional sailor and ship master. He has sailed for over 3000 days in many parts of the world on vessels ranging from small sailboats to mega yachts and ferry boats. He is the tenth generation of his family to be a ship captain. 
Today, Scott owns and operates a small contracting company in Annapolis, MD. He still does some counseling and remains an active and avid sailor. Much of his time is spent on charitable activities including lobbying congress for cancer research funding and working with physically challenged sailors. 
Scott graduated from Ohio State with honors in Economics in 1967. 
Megan Gordon, Apple, Global Operations Manager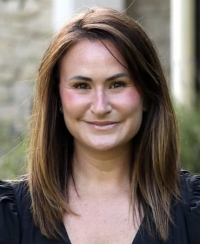 Megan Gordon is a Global Operations Manager at Apple, where she brings a decade of experience leading, strategizing, and advising in influential Fortune 500 companies. As a Global Operations Manager, Megan manages the operations of new product introductions at Apple, articulates cohesive strategies, and ensures flawless execution in end-to-end logistics.
Prior to Apple, Megan served as a Global Strategy Manager at General Motors, where she directed Buick's product planning, created complex advertising initiatives for Chevrolet electric cars & crossovers, oversaw Chevrolet's global auto shows and experiences, and helped plan branding for Buick in China. When Megan graduated from Ohio State, she launched her career at GEICO working as a Product Management Analyst.
Megan holds an MBA from Kellogg School of Management at Northwestern University and an undergraduate degree in Economics from The Ohio State University. At OSU, Megan was a four-year member of the varsity rowing team and coached the freshman team to a Big Ten Championship during her fifth year. She also served on the Student Athlete Advisory board.
Outside of work, Megan has a passion for rowing, backpacking, traveling, running, and spending time with her yellow lab Georgie. She continued her coaching career for five years at Bethesda-Chevy Chase High School in Washington DC. She has run five marathons; her favorite was the Marine Corp Marathon. Megan is an avid traveler and has explored four out of seven continents; some highlight trips were Vietnam, France, Greece, and Colombia. She has also gone on stunning backpacking trips in Banff, Patagonia, and the Pacific Northwest.
During the pandemic, Megan took advantage of the work flexibility to live in San Diego for five months. She loved taking Georgie to the beach daily and exploring a new part of the country.
Stephen Havlovic, Chairperson, Laurentian University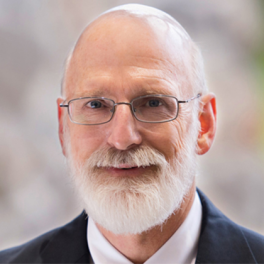 Stephen Havlovic, Ph.D. is Chair of the Department of Marketing & Management and a Professor of Human Resource Management & Labour Studies at Laurentian University in Sudbury, Ontario, Canada. From 2013-18, he served as Dean of the Laurentian University Faculty of Management. Before arriving at Laurentian, he was the Provost & Vice President for Academic Affairs at the State University of New York (SUNY) at Alfred. He previously served as Dean of the School of Management at the SUNY Institute of Technology at Utica/Rome. Steve was formerly a tenured Professor of Human Resource Management at the University of Wisconsin - Whitewater and Simon Fraser University in British Columbia. While at Simon Fraser, Steve received the "Canada Trust Distinguished Teacher Award". Steve also taught Human Resource Management courses in Poland and Czechoslovakia for DePaul University, and he has been a visiting professor at IAE-Lille in France on multiple occasions. Prior to his academic career, he worked in Labour Relations for the Ford Motor Company and in Human Resources for the Ohio Edison Company. Steve received his Bachelor's in Economics, and a Master's and Ph.D. in Labor and Human Resources with a minor in Industrial and Organizational Psychology, all from the Ohio State University. He is a member of Rotary International and the Canadian Industrial Relations Association. Steve and his family have hosted international students from Austria, Belgium, Brazil, China, England, France, Germany, Japan, and Mexico. He is a native of Cincinnati.
David E. Jones, Retired Management Consultant and Financial Planner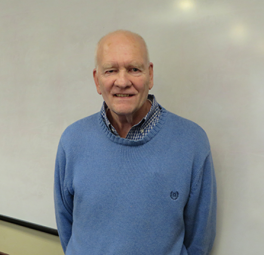 Dave Jones retired in 2015 from Clifftop Financial Partners, a personal financial planning and investment advisory firm that he founded in 2008. Prior to that, Dave had over 30 years of experience as a management consultant addressing strategic, organizational, and marketing issues. His clients ranged from large, well-known companies such as Shell, Southern Company, American Electric Power, and GE to a number of family owned businesses. 
His professional experience includes serving as: CEO and Senior Vice President of S4 Consulting, a highly innovative marketing strategy firm focused on business to business relationships; Vice President of Temple, Barker, and Sloane (now Oliver Wyman), where he provided management and economic counsel to firms in the energy industry and served as the partner in charge of the Atlanta office; research Economist for Battelle Memorial Institute, where his last role was Manager-Energy Economics; and Lecturer in the Department of Economics at The Ohio State University, where he taught courses in principles of economics, public finance and industrial organization.
Dave has a B.S.-Business Administration (cum laude) in Economics (1971) and an M.A. in Economics (1972) from The Ohio State University; and an M.S. in Finance from Georgia State University (2005).   
Thomas J. Kniesner, University Professor and Chair of the Department of Economic Sciences, Claremont Graduate University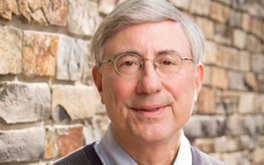 Thomas J. Kniesner was born in Cleveland, Ohio, and received his Ph.D. degree in economics from The Ohio State University. He is a Research Fellow at IZA and Krisher Professor of Economics Emeritus at Syracuse University. In 2013 Dr. Kniesner joined the faculty of Claremont Graduate University, where he is University Professor and Chair of the Department of Economic Sciences.
Dr. Kniesner's specialty is the econometric examination of labor and health economic issues. His interests are labor supply, workplace safety, and health care costs and use. He has published articles in over 20 different professional journals including The American Economic Review, Econometrica, Journal of Political Economy, Review of Economics and Statistics, Journal of Economic Literature, and Journal of the European Economic Association. He is has served as Co-Editor of the Journal of Human Resources, Co-Editor of Foundations and Trends in Microeconomics, and Associate Editor of the Journal of Risk and Uncertainty.
Before joining Claremont Graduate University, Dr. Kniesner was faculty at Indiana University, University of North Carolina at Chapel Hill, Duke University, and Syracuse University. Dr. Kniesner has also served as the Senior Labor Economist on the staff of President Reagan's Council of Economic Advisers. Throughout his career, Kniesner has been a visiting research fellow at top universities in Japan, Australia, the Netherlands and London, as well as American universities like Harvard and Cornell. More recently, Dr. Kniesner has been a Visiting Scholar at Stanford University's Hoover Institution on War Revolution and Peace and University College London, a Visiting Research Fellow in the Division of Health Services and Policy Research of Eli Lilly and Company, and a Visiting Scholar at Harvard University's Center for Risk Analysis. During Spring 2001 he was a Visiting Fellow at Cornell University's School of Industrial and Labor Relations.
Dr. Kniesner is a member of Phi Beta Kappa and has received the University of Mississippi's Otho Smith Medallion for service to the economics profession. He serves on the Board of the Society for Benefit Cost Analysis. In 2004 Dr. Kniesner was elected to the National Academy of Social Insurance.
Chris Marshall, Executive Vice President and Treasurer, BBVA Compass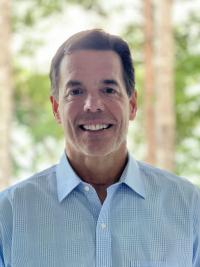 Chris Marshall is the former Treasurer at BBVA USA, the U.S. regional bank for a large multinational bank.  He has extensive experience at large, complex financial institutions that includes responsibilities for investment portfolio management, asset/liability management, liquidity management including debt issuance and structured finance, and the relationships with the rating agencies and fixed income investors.  Prior to joining BBVA in 2005, Chris held positions in treasury at ABN AMRO N.A., GMAC Mortgage Asset Management, and Fifth Third Bank, along with fixed income and currency trading positions earlier in his career.  
Chris earned a B.A. in Economics from the Ohio State University in 1983.  As an alumnus at Ohio State, he serves on the Economics Advisory Board and in the mentor program.  Chris earned an MBA in Finance from the Columbia Business School and is a Chartered Financial Analyst (CFA).
Justin Miller, Attorney-In-Charge, International Trade Field Office, U.S. Department of Justice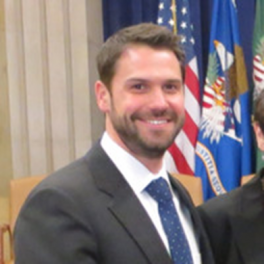 Justin R. Miller is the Attorney-In-Charge of the International Trade Field Office, U.S. Department of Justice, located in New York City. Mr. Miller handles international trade and customs matters before the U.S. Court of International Trade and the U.S Court of Appeals for the Federal Circuit. Prior to joining the Justice Department, Mr. Miller served as a legal fellow for the Committee on Ways and Means, Subcommittee on Trade, in the U.S. House of Representatives and as a law clerk to the Hon. Leo M. Gordon of the U.S. Court of International Trade. From 2013 to 2015, Mr. Miller served on detail to the Office of the U.S. Trade Representative, where he represented the United States in the first enforcement action brought by the United States under the Dominican Republic – Central America – United States Free Trade Agreement.
He received his J.D. and his B.S. in Economics from Ohio State University.
 
Keith Robinson, Partner, Pricewaterhouse Coopers LLP

Keith Robinson is a transfer pricing partner in the PricewaterhouseCoopers Atlanta office. He has over 27 years of experience as a transfer pricing consultant. He is also a Visiting Scholar in the Department of Economics at Emory University. Keith received a Ph.D. in Economics from The Ohio State University in 1994.

Keith is responsible coordinating and performing economic analyses. These studies are performed
for a wide range of companies at both the international and state and local levels. He has a wide array of experience in dealing with pricing issues in an international setting, as well as a domestic setting. He is a specialist in the development of intercompany
transfer pricing and has performed transfer pricing and intangible property studies for numerous multinational companies. He has consulted and conducted transfer pricing studies for companies producing a wide range of products and services including automotive, chemical, telecommunications, healthcare, industrial machinery & supplies, medical equipment & supplies, pharmaceutical, printing/publishing, retail, software, and wholesale distribution. Additionally, he has advised clients regarding tax authority transfer pricing audits around the world and assisted in the resolution of these cases.
Rhett Thurman, Chief Operating Officer & Chief Financial Officer of Prager & Company, LLC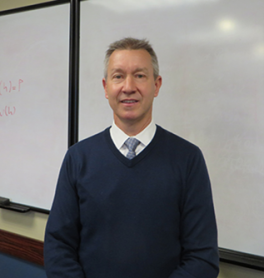 Rhett Thurman is the Chief Operating Officer & Chief Financial Officer at Prager & Company, LLC. Thurman joined Prager & Company, LLC in 2019.  He is responsible for all administrative and risk management functions, including finance, compliance, information technology/systems, human resources, and legal affairs.  Thurman has nearly four decades of leadership and senior operating management experience in investment banking, private equity, and healthcare.
Prior to his current position, Thurman was the Chief Operating Officer at Cain Brothers & Company, an investment banking firm providing capital markets and advisory services to domestic hospitals, health systems, senior housing and other healthcare services providers nationwide. Cain Brothers is among the largest healthcare boutique investment banks on Wall Street.  Rhett joined Cain Brothers in 2001 from Vanguard Health Systems, where he served as Chief Financial Officer of MacNeal Health Network, Vanguard's largest hospital system. He was responsible for finance, patient accounts, IT, medical records, compliance, and admitting and discharge planning for the acute care operations, plus subsidiary operations, including a commercial reference laboratory, an independent practice association/third party administrator, a physician billing enterprise and a home healthcare operation. Rhett was previously affiliated with CurranCare LLC, a home healthcare management company, following several years in healthcare management consulting with APM (which focused on health services) and IBM/The Wilkerson Group (emphasis on devices, diagnostics and pharma). 
Rhett is a Phi Beta Kappa graduate of Ohio State University (Economics, 1980) and earned an MBA at the Harvard Business School (1984). 
David Turkaleski, Senior Vice President at Marsh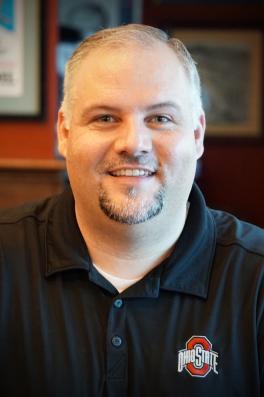 David Turkaleski is a Senior Vice President at Marsh, the world's largest insurance broker and a leader in risk management and strategy. Based out of Washington, D.C., David is part of Marsh's North American Multinational Leadership Team and is responsible for all international business coming into the United States. During David's 20-year career in international risk management, he has traveled to over 50 countries and 5 continents helping his clients navigate a dynamic global business environment.  
David is an active member of the Ohio State Alumni community. He served on the Ohio State Alumni Club of Greater Washington D.C. (OSUDC) Board of Directors for 9 years, of which 4 years he served as the Board President. Under David's leadership, OSUDC was awarded the 2021 and 2022 Club of the Year, recognizing OSUDC as the most outstanding alumni club globally by the Ohio State Alumni Association. Additionally, OSUDC's Spearman Scholarship Fund grew by 39 percent during his presidency, enabling more students from the Washington, D.C. metro area to attend Ohio State. David currently serves on the Board of Directors for The Ohio State University Alumni Association, is the Strategic Planning & Board Governance Chair for the College of Arts and Sciences Alumni Board and is a member of the Department of Economics Advisory Board.
Having grown up in a suburb of Grand Rapids, Michigan, David never imagined he would attend Ohio State. He playfully reminds his friends and family in Michigan that he went to "THE" Ohio State University. David holds a Bachelor of Arts in Economics from The Ohio State University and a Master of Business Administration from the Smeal College of Business at Pennsylvania State University.  
David met his wife, Jessica, in the Morrill Tower dormitory during move-in day. He was volunteering as an Orientation Welcome Leader (O.W.L) and moved her belongings into her dorm room. David and Jessica enjoy traveling, camping, and cheering for the Buckeyes, especially during OSUDC game watches. David and Jessica live in Alexandria, Virginia with their two Persian cats, Blanche and Sophia.  
Natalie Yellowhammer Warling, Paralegal, Franklin County Children Services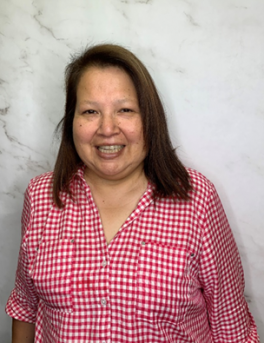 Natalie Yellowhammer Warling is an experienced paralegal with a collection of skills including fraud investigation, media relations, research, and preparation of legal pleadings. She has over ten years of experience as a paralegal. Currently, she is the office manager and paralegal at the Law Offices of Susan Garner Eisenman. Prior to becoming a paralegal, Natalie worked at Ohio State as an academic studies coordinator in the Office of Minority Affairs where she recruited minority students to the university and assisted in the administration of scholar programs.
Natalie is an enrolled member of the Sisseton Wahpeton Sioux tribe of the Lake Traverse Reservation and very interested in Native American issues. In addition to serving on the Economics Advisory Board, she is a lifetime member of the Ohio State Alumni Association. Natalie is active in her church and volunteers for various charitable events such as Pelotonia and The Memorial Golf Tournament.
Natalie earned her Bachelor's degree in Economics from the Ohio State University in 2005. She also has a certificate in Paralegal Studies from Capital University.
.