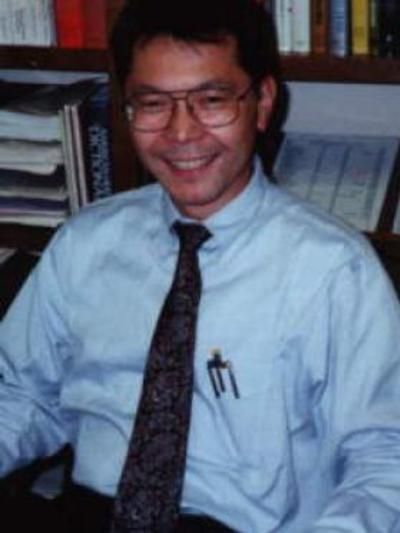 Masanori Hashimoto
Professor Emeritus
1945 N. High St.
Columbus, OH
43210
Areas of Expertise
Labor Market Analysis
Economic Demography
Human Capital
Japanese Labor Market
Economic Education
Education
B.A., Columbia University, 1965 (Cum Laude, Omicron Delta Epsilon)
Ph.D., Columbia University, 1971 (W. S. Woytinsky Scholar, President's Fellow)
Professor Masanori Hashimoto received his Ph.D. in Economics from Columbia University in 1971.  He was on the faculty of economics departments at Wayne State University (1971-73), the University of Washington (1973-85) and Indiana University (1985-87) before joining the faculty at The Ohio State University. At Ohio State, he served as department chair during 1992-2008.  He is a National Fellow of Hoover Institution at Stanford University, a Research Fellow of the Institute for the Study of Labor (IZA) in Bonn, Germany and a Research Associate of the Center for Japanese Economy and Business at Columbia Business School. He has served as Co-Editor, Japanese Economic Review (2001- 2011), Associate Editor, Journal of the Japanese and International Economies (1990-) Board of Editors, Atlantic Economic Journal (1990-1993), Board of Editors, Journal of Economic Development, 1983-. 
His publications include "Specific Human Capital as a Shared Investment," American Economic Review,"Employment Tenure and Earnings Profiles in Japan and the U.S.," (with John Raisian) American Economic Review,"A Theory of the Employment Relations System in Japan," Journal of the Japanese and International Economies, and "Issues Facing the Japanese Labor Market," (with Yoshio Higuchi), in Reviving Japan's Economy: Problems and Prescriptions,edited by Hugh Patrick and Takatoshi Ito, MIT Press, and "Evaluating Teaching in Higher Education" Journal of Economic Education (with Belton Fleisher and Bruce Weinberg).  In addition to teaching and research, he has testified on minimum wage issues at the Subcommittee of the U.S. Senate Labor and Human Resources Committee on Youth Minimum Wage (March 25, 1981), and the U.S. Senate Committee on Labor and Human Resources on Youth Employment Opportunity Wage Act (June 18, 1984).
Professor Hashimoto teaches courses in Principles of Microeconomics and Labor Economics.