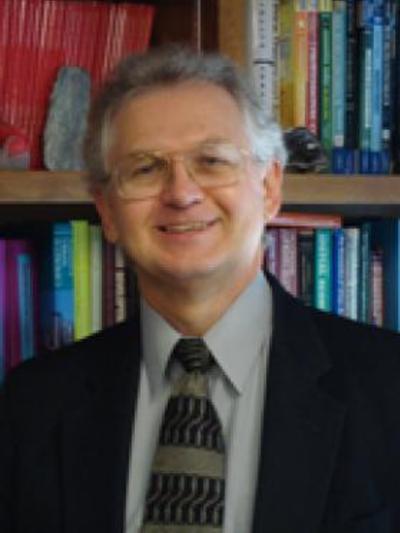 Donald R. Haurin
Professor Emeritus
383 Arps Hall
1945 N. High St.
Columbus, OH
43210
Areas of Expertise
Real Estate Economics
Urban Economics
Economic Demography
Search Models
Education
Massachusetts Institute of Technology, B.S., 1971
University of Chicago, Ph.D., 1978
  Donald R. Haurin is a Professor Emeritus of Economics at the Ohio State University. He also holds appointments with the Department of Finance and School of Public Policy and Management. Dr. Haurin also is a faculty member of the Homer Hoyt Institute's Weimer School of Advanced Studies in Real Estate and Land Economics. He served as President of the American Real Estate and Urban Economics Association in 2009. In 2006 he was named as a Huber Fellow of the College of Social and Behavioral Sciences at Ohio State. He has served as co-editor of the Journal of the American Real Estate and Urban Economics Association and is currently is on the editorial boards of six real estate journals.
  Dr. Haurin's research interests focus on issues in housing, real estate economics, and urban economics. These interests include the study of fluctuations in the rate of homeownership, real estate price indices and house price volatility, and the impact of housing conditions on households. He has published over 50 articles in peer reviewed journals including the Quarterly Journal of Economics, Review of Economics and Statistics, Journal of Real Estate Economics and Finance, Journal of Housing Economics, Journal of Urban Economics, and Real Estate Economic.. He also has published over 20 book chapters and other articles. His research has been cited in over 900 other academic studies.
  Dr. Haurin's recently published research includes studies of the impact of Hispanic ethnicity on homeownership, prediction of turning points in housing markets, the causes of volatility in home prices, and the determination of how residential properties' list prices are set by sellers. His current research involves understanding the linkage between news reports of house price changes, house price expectations, and observed changes in house prices. He continues his study of the effect of housing conditions on child and young adults' cognitive, social, and labor market outcomes in research sponsored by the MacArthur Foundation.
---
Donald Haurin's Research Papers:
---