March 10, 2022
International Trade Career Panel, March 31st at 5-6:15pm
Image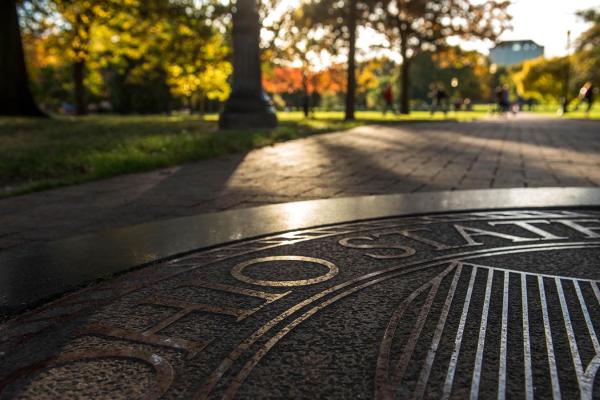 Description
Come join the Department of Economics Advisory Board and Women in Economics to learn about the various career paths and practical uses of the field of International Trade and Policy on Thursday, March 31st at 5-6:15 pm. This event will be held in person at the Ohio Union in the Ohio Staters Traditions room and simulcasted on Zoom.
Register for the event here: https://go.osu.edu/osuinternationaltrade
Faculty & Alumni Panel Members:
Dr. Peter Koenig, International Trade Lawyer
Dr. Koenig has both a PhD in Economics from The Ohio State University and a Law Degree from That School Up North. He was also a Traveling Scholar to the University of Chicago Economics Department.  He has practiced international trade law for 30+ years, including, representing major U.S. and foreign corporations and governments.  He is now in a top tier global law firm, including as to public policy advocacy. He has been an adjunct professor at various universities, as to law and economics. At the start of his career, he had to choose between offered positions that included being an economics professor, being on the President's Council of Economic Advisors or joining a major multinational as to legal and economics trade issues.  He has tried (so far unsuccessfully) to get his 20something University of Chicago grad daughter to pursue an economics or legal career and would appreciate any advice thereon, but admits to learning a lot from her as to career options.
Mr. Justin R. Miller, Attorney-In-Charge, International Trade Field Office, U.S. Department of Justice
Justin R. Miller is the Attorney-In-Charge of the International Trade Field Office of the U.S. Department of Justice, located in New York City.  He and his team enforce the international trade and customs laws in the federal courts.  Prior to joining the Justice Department, Mr. Miller served as a legal fellow for the Committee on Ways and Means, Subcommittee on Trade, in the U.S. House of Representatives and as a law clerk to the Hon. Leo M. Gordon of the U.S. Court of International Trade.  From 2013 to 2016, Mr. Miller served on detail to the Office of the U.S. Trade Representative, where he represented the United States in the first enforcement action brought by the United States under the Dominican Republic – Central America – United States Free Trade Agreement.  He received both his undergraduate (Bachelor of Science in Economics, Phi Beta Kappa, summa cum laude) and law degrees from The Ohio State University.
Dr. Ian Sheldon, Professor and Andersons Chair of Agricultural Marketing, Trade and Policy, The Ohio State University
Dr. Ian Sheldon is Professor and Andersons Chair of Agricultural Marketing, Trade and Policy at The Ohio State University. Dr. Sheldon's primary research interests are in analyzing international trade and policy. His recent projects include examination of the interaction between trade and environmental policies; analysis of the effects of exchange rate volatility on international trade flows; examination of the effects of policy on trade in ethanol; and analysis of China's exchange rate policies. He is currently working on issues related to carbon tariffs, and also the impact of intellectual property rights on US seed exports. Dr. Sheldon has recently completed a term as Chair of the International Agricultural Trade Research Consortium, and also served as Featured Articles Editor of Applied Economic Perspectives and Policy from 2010 to 2013, and he was elected as a Fellow of the Agricultural and Applied Economics Association (AAEA) in 2019.
Ms. Rosa Ailabouni (Moderator), International Management Consultant; Managing Partner, RMA Strategies, LLC
Ms. Rosa Ailabouni is an international management consultant and managing partner of RMA Strategies, LLC. She has over 20 years of experience advising and assisting commercial and government clients in the United States and abroad.  Ms. Ailabouni has experience working with corporate executives and senior management clients in industries focusing on international trade, IT. energy, and banking/ financial services. Ms. Ailabouni holds several advanced level university degrees including a Master of Business Administration (MBA) from Cornell University, a Master of International Affairs (MIA) from Columbia University, a Masters degree (Diplome) from Sciences Po Paris.  She also holds two Bachelor degrees in International Affairs, Political Science, and French, and a minor in Economics from The Ohio State University.
---