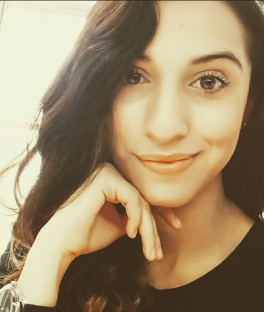 Vanessa Ordoñez a sixth-year PhD candidate in the Department of Economics at Ohio State. She joined the Economics PhD program in 2016 shortly after completing her Bachelor of Arts in Economics in her hometown of Los Angeles at California State University Northridge.
Her main fields of interest are macroeconomics and theory. Her research is particularly focused on analyzing the intersection of monetary & fiscal policy with the wealth distribution, in particular during recessions. Her current work estimates the MPC's of households during the Great Recession in order to test the implications of a growing theory in macro that claims that households defined as "wealthy hand-to-mouth" should theoretically be the most responsive to fiscal stimuli.
Her empirical results indicate that individuals that own homes but have low total wealth (and thus not in the wealthy hand-to-mouth category) are the most responsive group to fiscal stimuli and thus should be targets for future fiscal packages. Her work on this dimension of wealth inequality has helped her become a two-time recipient of the Willian Green Fellowship for this research aimed towards improving the lives of working families.
Ms. Ordoñez is also the President and Founder of Graduate Women in Economics (GWE) at Ohio State, a student organization dedicated to helping women succeed in Economics PhD programs. The group's activities center around helping members be effective researchers as well as making them feel connected to other women conducting research in Economics and other related fields. This intellectual and emotional support, she hopes, will make it more likely for women to complete the PhD, continue towards the coveted tenure track, and bring about greater diversity in economics faculty.
She has also independently taught Intermediate Macroeconomics and been awarded teaching awards including the Graduate Teaching Award as well as the Department of Economics Citation for Excellence in Teaching.
Her favorite thing about Ohio State is the community, both the one she created within GWE, as well as the community of students and faculty that have not only helped her, but also become dear friends. In her words, "I am surrounded by intelligent, kind, powerful [people] every day, and I feel honored to be able to provide them guidance and support; I have never felt so connected to my peers. It turns out that the best way to receive support is to offer it first."
---