Faculty Retirements
Stephen Cosslett
Stephen Cosslett received his PhD in economics from the University of California Berkeley, and taught at Northwestern University and at the University of Florida before joining the faculty at The Ohio State University in 1987. His research interests are mainly in theoretical econometrics, and include econometric models of individual choice; estimation from endogenously stratified samples and other non-random sampling schemes and the efficient estimation of nonlinear models when the probability distribution of unobserved variables is unknown.  His research publications include articles in Econometrica; Journal of Econometrics; International Economic Review; and American Journal of Agricultural Economics, and he has also contributed chapters to research monographs and to the Handbook of Statistics. He was elected a fellow of the Econometric Society in 1994.
Randall Olsen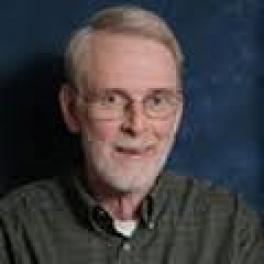 Professor Olsen served as the director of Ohio State's Center for Human Resource Research (CHRR) and has been heavily involved with  the National Longitudinal Surveys of Labor Market Experience (NLS) for more than 20 years. He has long-standing interests in econometrics, labor economics, applied micro and economic demography and worked on other projects at CHRR, mostly related to applied microeconomics. Since 2005 CHRR has operated the Consumer Finance Monthly survey, which has collected detailed data on household balance sheets, financial management and financial knowledge. It is the only continuously operated household financial survey of American households over this period. Professor Olsen also has a project investigating depressivity over the life cycle and across generations using NLS data collected over the past several decades, including the child development study funded by NIH – the Children of the NLSY79. Another project looks at the hedonic valuation of traits in the marriage market, allowing for the possibility that men and women place differential values and traits. This project also aims to infer whether trait valuations are different for different cohorts, comparing people born 1957-64 with those born 1980-84.  He also served a term as director of the NICHD-funded Initiative in Population Research (IPR), a thriving center for social science research that spans many colleges and departments at Ohio State.
Faculty Grants 
David Blau and Bruce Weinberg: Innovation in an aging society; National Bureau of Economic Research, $310,511.02

Stephanie M. Moulton, Jason R. Blevins, Donald R. Haurin, Caezila Loibl, Jason S. Seligman: Aging in place:  Managing the use of reverse mortgages to enable housing stability; U.S. Department of Housing and Urban Development, $555,004

Jim Berry, Chris Neilson and Lucas Coffman (co-PI): Jameel Poverty Action Lab; United States Agency for International Development, $1,258,929

Stephanie Moulton, Caezilia Loibl, and Donald R. Haurin: Post-origination monitoring of reverse mortgage borrowers; The John D & Catherine T MacArthur Foundation, $70,000.00

Paul J. Healy: Eliciting the Type Space in Extensive-Form Game Forms; National Science Foundation, $202,960

John Kagel; Collaborative research:  Experimental studies of strategic decision making by groups and individuals: NSF Social, Behavioral and Economic Research, $213,444.00

Aubhik Khan and Julia Thomas: Debt, Default and Business Cycles with Heterogeneous Firms;
National Science Foundation, $430,750

Kurt Lavetti; Dynamic Inefficiencies in Health Investments over the Life-Cycle: seed grant for pilot project from Institute for Population Research, National Institute of Child Health and Human Development, $22,484.00    

Kurt Lavetti: The dynamic efficiency of health insurance generosity; The Robert Wood Johnson Foundation, $149,712.00

Randy Olsen, Joshua Hawley, Stephane Lavertu, Lung-fei Lee, Morton O'Kelly: BCC Ohio Longitudinal Data Archive; National Science Foundation, $499,615

Bruce Weinberg and Joshua Hawley: Collaborative Research:  STEM training, employment in industry, and entrepreneurship; NSF Division of Graduate Education & Research Development, $1,534,178.00

Bruce Weinberg: Collaborative research:  STEM workforce training:  A quasi-experimental approach using the effects of research funding; NSF Division of Graduate Education & Research Development, $499,418.00

Lixin Ye, Joel Tidmore Johnson, Christopher Baker; Achieving efficient spectrum: NSF Division of Astronomical Sciences, $500,000.00
Faculty Activities and Awards
Katherine Coffman was named a 2015 Distinguished Undergraduate Research Mentor (DURM), by the Ohio State Undergraduate Research Office. In 2007, the Undergraduate Research Office created the DURM awards to recognize the leadership and support Ohio State faculty members provide to undergraduate students. To win the award, mentors must be nominated by undergraduates participating in the Denman Undergraduate Research Forum, and must demonstrate excellence in teaching and mentorship. A student committee reviews the nominations and selects DURM/ORM winners each year.

Darcy Hartman received the Benjamin Banneker Award for Civic Engagement, from Ohio State's Office of Student Life, for her work in Tijuana, Mexico. She developed a service learning course, Economics 3900.01S, in which students learn about the economic factors affecting immigration. Students spend an entire week in Tijuana working with Esperanza International, a Non-Governmental Organization dedicated to building homes in solidarity with resource-poor community members in Mexico.  

Ian Krajbich has been elected to the Board of the Society for Neuroeconomics for a term extending to 2017. Krajbich served as the advisor for undergraduate student Alison Butler, a neuroscience and economics major, who won the first place award at the 2015 Denman Undergraduate Research Forum for her project, Quick to be selfish or quick to cooperate? A meta-analysis of response time asymmetries in social decision-making. In summer 2015 Krajbich continued working with Butler, who was participating in the Undergraduate Research Office Summer Undergraduate Research Institute.  

Todd Nesbit is serving on the board of Association for Private Enterprise Education. He is also serving on the Board of Scholars for the Mackinac Center for Public Policy and is an adjunct scholar for the Mercatus Center.

Jim Peck was instrumental in organizing the spring 2015 Midwest Theory and Trade Meetings, held at Ohio State April 10-12, 2015. We received hundreds of submissions from economics professors from all over the world, of which 57 were accepted for the Theory Conference and 48 were accepted for the International Trade Conference. By all accounts, the meetings were a great success.

Bruce Weinberg received a 2015 Joan N. Huber Faculty Fellowship, which recognizes first-rate scholarship of full professors in the Division of Social and Behavioral Sciences. Nominations are made by department chairs and school directors, with only three fellowships being awarded each year.

American Economic Association (AEA) 2016 ANNUAL MEETING
The 2016 meeting takes place January 3-5 in San Francisco at the Hilton San Francisco Union Square.  We will hold our annual reception on Sunday, January 3, from 6– 8 p.m. in the Hilton Union Square 20 room and invite alumni and friends attending the meetings to join us.
 
---