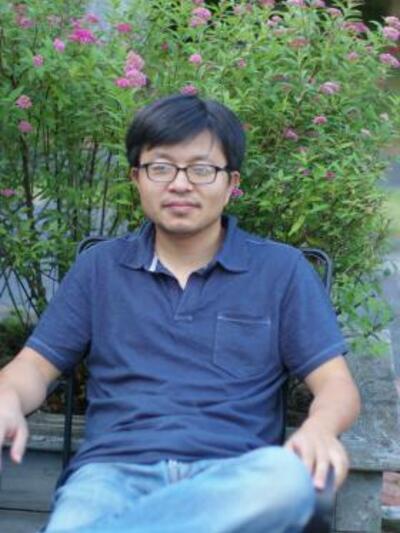 Huanxing Yang
Professor
448 Arps Hall
1945 N. High St.
Columbus, OH
43204
Areas of Expertise
Contract Theory
Industrial Organization
Game Theory
Education
Ph.D. in Economics, University of Pennsylvania, August 200
M.A. in Economics, Fudan University, Shanghai, China, July 1996
B.S. in MIS, Renmin University of China, Beijing, China, July 1993
Huanxing Yang is Associate Professor of Economics at the Ohio State University. Dr. Yang got his Ph.D. in Economics at the University of Pennsylvania in 2004, right before he joined the Department of Economics at OSU.
Dr. Yang's research interests focus on issues in contract theory, industrial organization, and game theory. He has studied the relationship between tacit collusion and price rigidity, repeated games with random matching, relational contracts, dynamic price adjustments that incorporates search and learning, nonlinear pricing with competition,  and herding and information cascades. Dr. Yang has published 9 articles in peer reviewed journals including Rand Journal of Economics, International Economic Review, Theoretical Economics, Economic Theory, and International Journal of Industrial Organization.  His current research projects include the studies on competitive nonlinear taxation, the effects of entry on the variety of contracts offered by incumbent firms, cheap talk and delegation with multiple senders, and the impacts of increases in search quality on variety of goods offered by the market.
Dr. Yang has taught extensively on microeconomic theory, game theory, and industrial organization. Since joining OSU, at the graduate level he has taught Microeconomics (II) for 1st year students, Information Economics, Industrial Organization (Theory), and Topics in Economic Theory. At the undergraduate level he has taught Intermediate Microeconomics and Game Theory.